Lucky Christmas Campaign 2018: Lucky Makes Perfect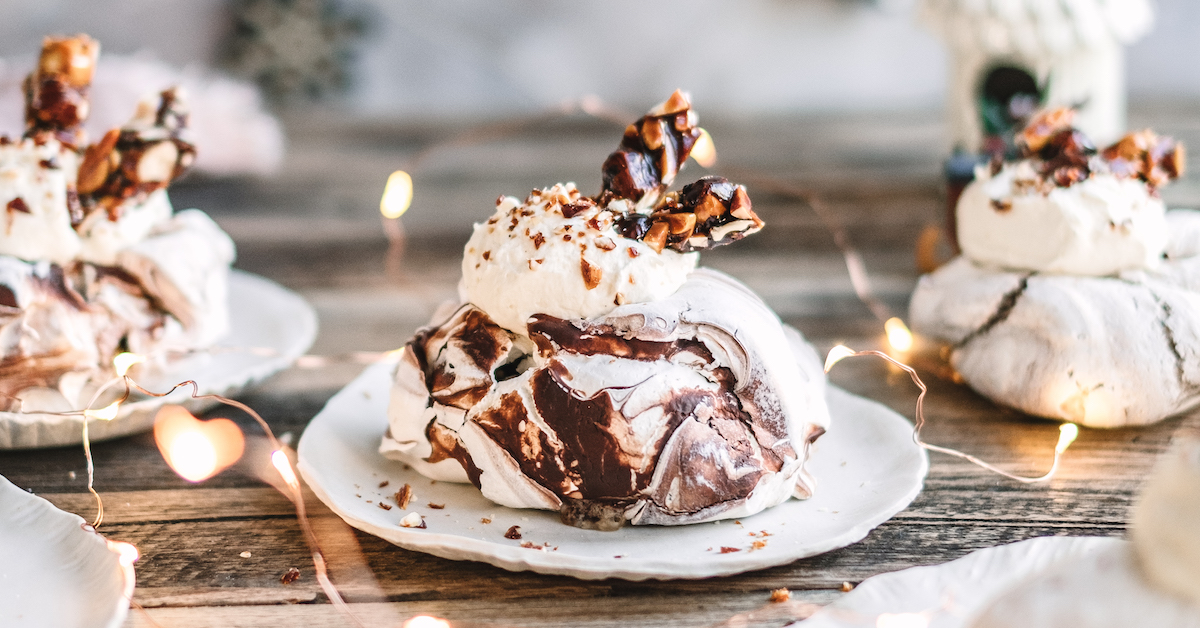 Christmas is a very big time for FMCG brands, and this is especially so for Lucky. The nut market in Australia grows exponentially in size over the months of November and December, with festive baking driving customers to the supermarket aisles. For years, Lucky have trusted Faith to deliver outstanding Christmas campaigns to tap into these favourable market conditions.
To help drive sales with our creative work and inspire culinary action, we worked towards delivering three key criteria:
Delivering a fully integrated marketing campaign revolving around a singular message. Dividing attention between two or three different messages would ultimately result in a poorer outcome.
Exploring new media possibilities. Through the assistance of our in-house media team, we aimed to ensure that Lucky was engaging with customers in new and exciting media landscapes.
Ensuring enhanced measurability across all metrics. It would be no good to us if we weren't able to track the impact that our actions had on the user base.
Account Director Steve, Account Manager Ben, Media Planners Megan & Dinie, Digital Lead Kate and Art Director Frankie sought to develop an air-tight plan that would deliver maximum impact, especially across the three critical points above.
Integration
Seeking integration was easy; each year, Lucky works with a collection of popular Instagram foodies to develop new nut-based Christmas recipes that are both easy to make and absolutely delicious.
Faith combined these recipes along with gorgeous photography from each contributor to develop a Christmas recipe book, with creative execution revolving around positioning as well as general layout and design.
This key piece of collateral is the cornerstone of all activity; digital downloads, website visits, and social media engagement all revolve around the recipe book. From website updates to digital display media, everything is driving customers to read the book, find value from Lucky nuts and, ultimately, engage with the brand in the supermarket.
Media
Exploring new media possibilities is always an exciting opportunity for Faith. Working with a number of different media outlets, we consistently develop and pitch new opportunities for each client, meaning we had a wealth of options to choose from.
For Lucky, in conjunction with driving reach and frequency through expanded use of digital display media, we've introduced this creative with a 15 second television commercial for catch-up channels SBS On Demand and 9Now, encouraging user engagement and a more targeted approach.
Each of these catch-up channels offer substantial segmentation and customer targeting, and delivery is as simple as any other digital media. The messaging of the commercial once again encourages engagement with the recipe book, relying on stunning imagery and a spot-on voice over.
Measurability
In years gone by, Lucky have not had a website capable of tracking the full level of engagement they received during the Christmas period. This year, with the benefit of a brand new website we built for them, we sought to simplify the situation. Given that the campaign was built around the recipe book, tracking every engagement became a focussed metric.
While still providing users with the option to download the recipe book (as well as 2017's book), we also shared the 2018 book through Issuu, an online catalogue presentation that allows users to flip through the book; an engaging and interactive way to position the content. Each action (email signups, downloads and Issuu engagement) has been set up as a goal in Google Analytics, allowing us to accurately measure these across the life of the campaign.
Once completed, we'll review the data gathered and determine what worked and what didn't work, and re-evaluate for 2019 and beyond.
A Fully-Integrated, Dynamic Approach to Peak Sales Periods
Regardless of the outcomes, Faith has once again reached a high mark for a marketing campaign for an FMCG brand. This approach works on a single unified concept and delivers an innovative and outstanding approach to media, creative and social media activities. Stay tuned to hear how it all turned out! And remember, only Lucky makes perfect!
See their Christmas campaign online today