Prahran Market Food Lovers' Direct – Gotta Have Faith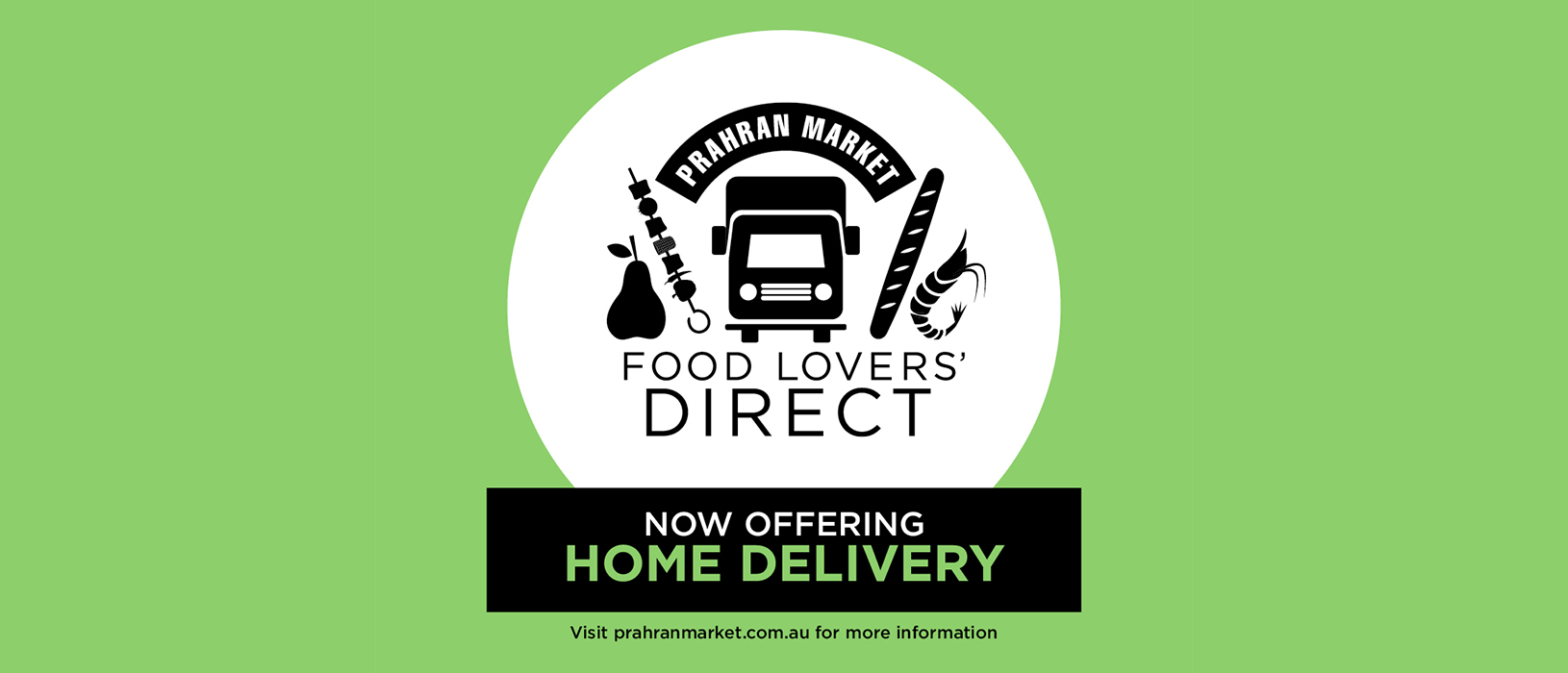 In March 2020, Prahran Market turned to eCommerce to keep its customers engaged during the coronavirus pandemic. For over 150 years, Melbourne's oldest market has conducted their business deep in the heart of Prahran, where hundreds of traders offer their quality products to customers not just from Melbourne's inner east, but to Melbournians across the city and tourists as well. 2020 was set up to be one of their biggest yet, but once it was agreed that coronavirus was indeed the global health crisis that many thought it would be, they were forced to pivot to alternate plans.
The Brief
While Prahran Market itself is deemed to be an essential business, owing to the copious amounts of fresh food it supplies, they noticed a very distinct drop off in the amount of foot traffic they were receiving. Furthermore, they identified that the customers that were coming through were from a smaller and smaller geographic radius around the market. As so many other businesses did during this time, they saw tremendous opportunity in eCommerce to bring customers back in a digital manner.
However, to drive engagement with the new platform, Prahran Market needed an idea to launch the new online store with. That's where we came onboard.
The Challenge
Needing to reflect the existing brand heritage with a sense of modern style, we worked on several different logo lock-ups and names for the new platform. Integral to the process, the representation of all the different types of products on offer (meat, seafood, fruit, vegetables, etc.) was critical.
In the end, we settled on Prahran Market Food Lovers' Direct. The Market's original tagline with the Agency was 'The Food Lovers' Market' and we felt that there was a nice sense of connectedness between the two ideas. The service, delivering fresh food from the market to its customers directly, gave credence to this continued name.
With a logo lock-up that played with the Prahran Market archway, representing the delivery vans that would be transporting the fresh produce, and arranging food icons in a wreath-like manner around the additional elements gave the logo a strong, recognisable identify. With the name of the service anchoring the design, we finished our creative off with a heavy blast of green (not too dark but not too neon), to really help our black and white artwork stand proud.
The Results
With creative assets required for website banners, eCommerce landing pages, social media activity and window stickers for traders, we set out to deliver to each channel's exact specifications. We also worked with Melbourne radio stations to develop scripts and ad spots to promote the new service, launched just after the Easter long weekend in March 2020.
Initial orders have been very promising, with additional PR activity and website updates undertaken by the Market themselves. Of course, both Faith and Prahran Market are aware of the constantly moving target presented by the coronavirus pandemic and are prepared to make adjustments or updates to the offer as required.
Gotta Have Faith
Faith has almost 20 years of experience in developing brands and creative assets for businesses across Melbourne. With close to 10 years in partnership with Prahran Market, we were particularly excited to support them through these challenging times and are incredibly proud to see our finished work accompanying their success. For assistance with website and eCommerce platforms, creative services or media buying and planning, get in touch with us today to find out more!