One Market One Community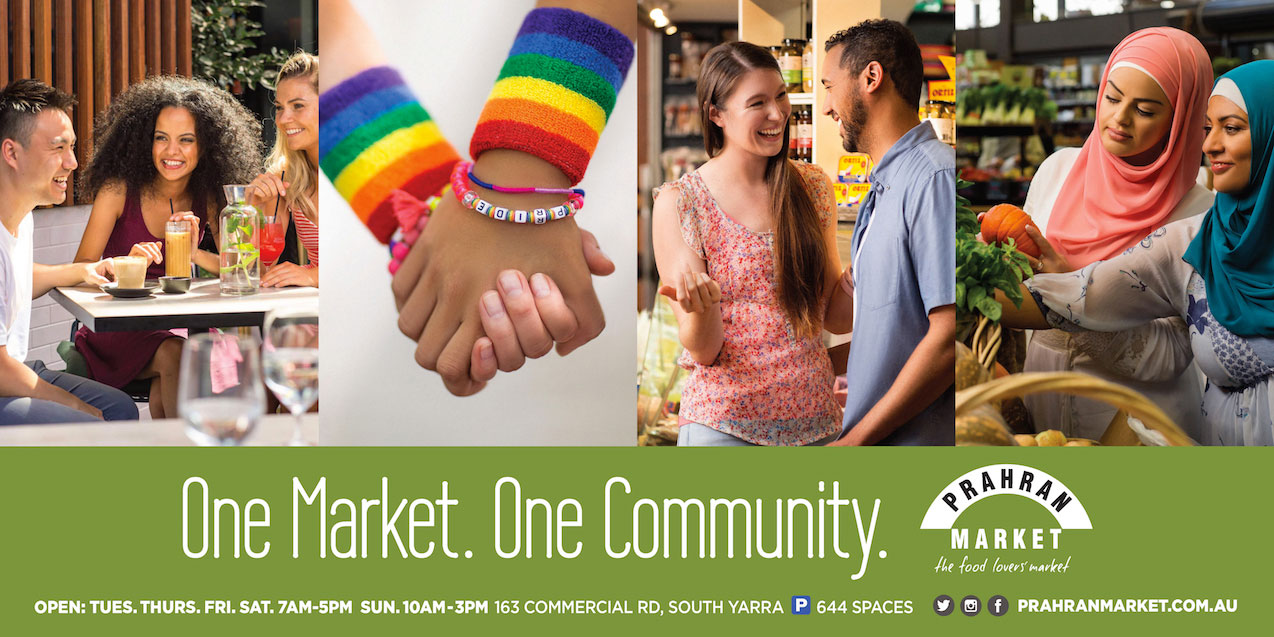 Markets tend to be a microcosm of Australian society. They bring together all walks of life, colour and creed. Australian urban communities have changed during the last decade. Prahran and its surrounding suburbs reflect that change with a new mix of residents of different nationalities. Prahran market, with its diverse range of products, becomes an important touch point for different cultures to mix and share their unique heritage, that's reflected in their food and tastes.
With such a diversity of customers Prahran market was keen to celebrate diversity, inclusivity and equality. Working closely with Prahran market management Faith developed a range of posters, outdoor advertising and collateral material that captured the essence of what the market delivers to the community. The response has been excellent both with commentary and on social media.