Turn Towing into Gliding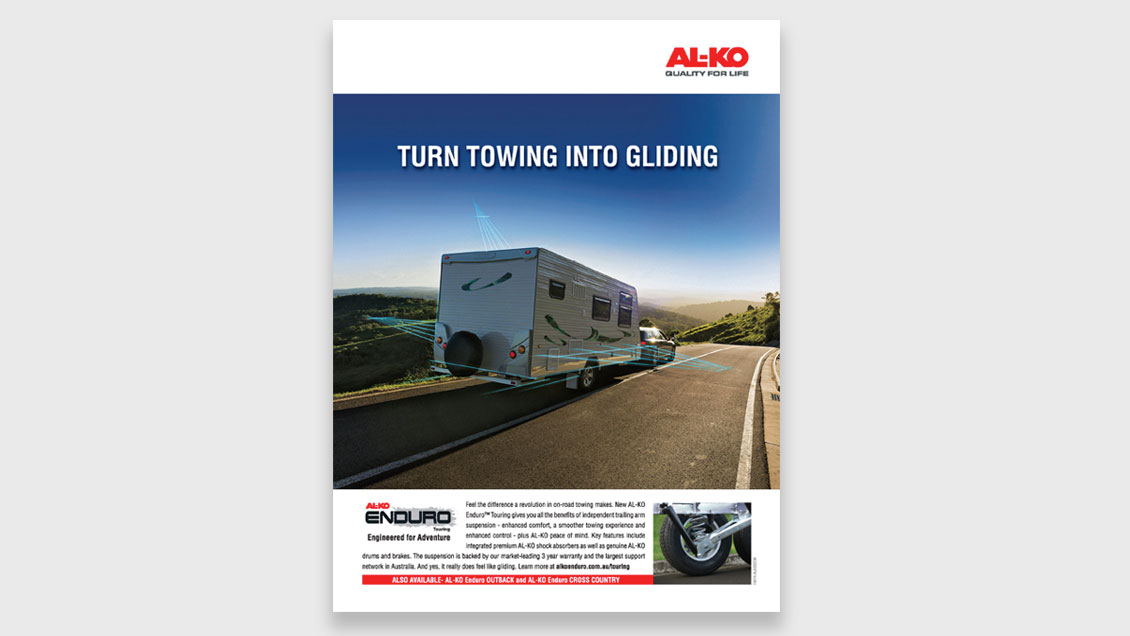 AL-KO, the world leader in caravan chassis and suspension technology, recently announced the launch of AL-KO Enduro™ Touring – a revolutionary new product that provides enhanced comfort, control and durability of independent trailing arm suspension for touring caravans and camper trailers.
The brief to Faith was simple.
Create a captivating visual idea that would immediately convey the technology benefits and stand out from the more predictable advertising within the category.
The solution had to emphasise enhanced comfort, road shock absorption, and a much smoother towing experience for the driver. The fact that caravan's would be less disturbed by undulations in the road needed to be implicit.
Initially, the creative came with the thought that AL-KO was now able to "Turn towing into Gliding". Visually the idea then came to life as we transformed the caravan into a gliding experience through graphic retouching that not only conveyed the driver experience, but also recognised the technology basis of the development.