Make Every Day A Sun Day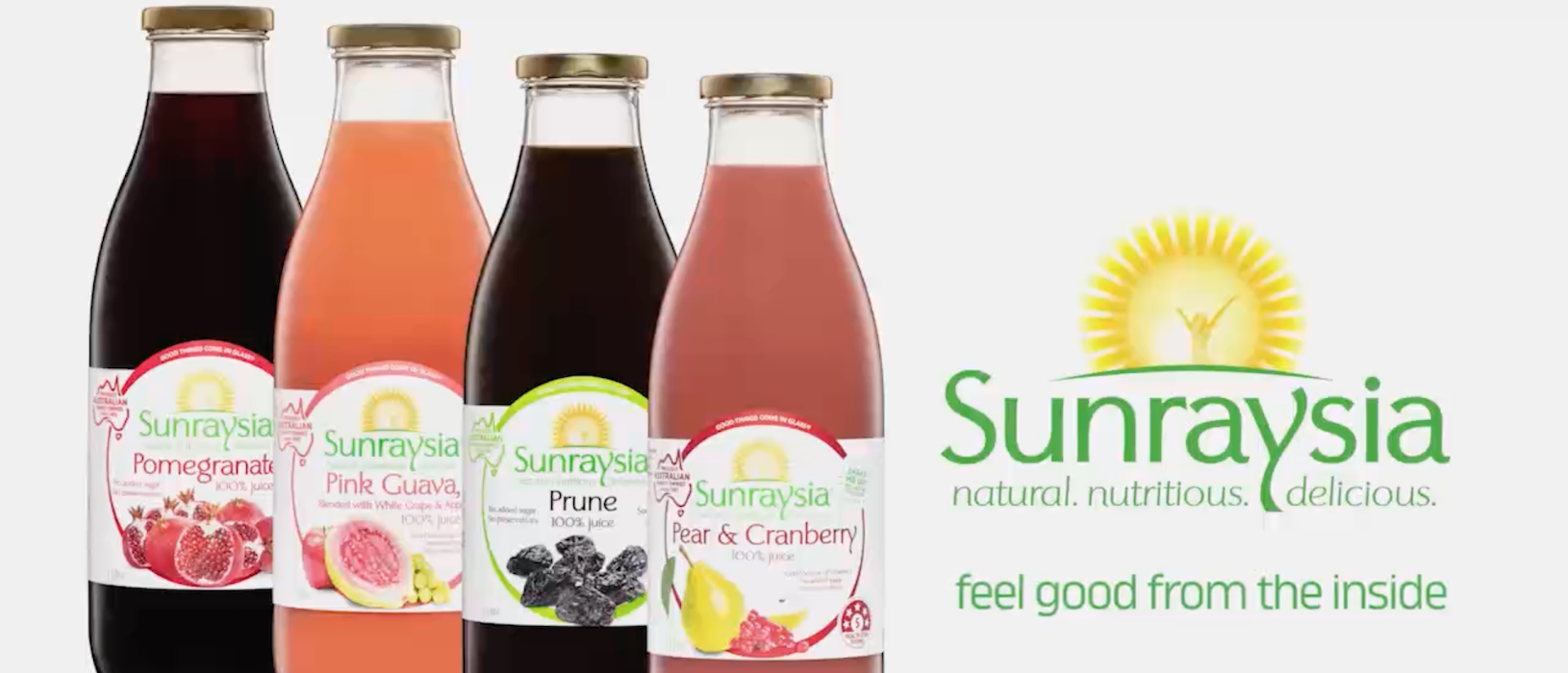 In March 2021, Faith had the opportunity to pitch for a new brand positioning campaign for Australian icon Sunraysia. For over 30 years, Sunraysia has been a pioneer in the healthy fruit juice market, first starting with prune juice before expanding into pomegranate, cranberry and other classic flavours.
The brief from Sunraysia was to increase relevancy amongst existing and new consumers across their entire range. While their products have been incredibly popular, the challenge to connect with younger generations and reconnect with lapsed users is ever-present. With a range of products with a cross-section of competitors, working to promote Sunraysia as a brand without a specific focus on product was equally difficult.
We first considered how best to communicate their competitive advantage. The ability to position Sunraysia as a first mover, specifically around prune juice, had long dissipated. And while their juices are 100% natural, they aren't made in Australia. Without a significant distinction between their product and its competitors, we sought instead to position the personal benefits that Sunraysia's products provide and create a unique brand based connection.
With previous taglines including "natural, nutritious and delicious", "feeling great from the inside" and "helps get the most out of your day, naturally", we wanted something that Sunraysia could own. Initially, we considered a healthy glow, but felt instead the positioning should be that Sunraysia was the only product to help enhance your life in general.
As such, we landed on the idea of "Make Every Day a Sun Day". What does it mean? Well, Sundays are typically the day that everyone has to themselves, to do what needs to be done. No more school, no more work, no more chores or errands, just the chance to sit back and relax. We felt that by cleverly connecting Sunraysia with this idea, no matter what product our customers enjoyed or when they consumed it, they could also sit back and relax.
This campaign has appeared in a range of media, including organic and paid social media activity through Facebook and Instagram, programmatic digital display advertising across a wide array of websites, a newly revised landing page and of course streaming television including on 10Play, 7Plus, 9Now, SBS On Demand and Foxtel Go as well. With a sharply produced, 15-second video spot, coupled with an assortment of digital assets, our campaign had a significant reach across our key target audiences.
While the initial results are still in progress, we've had a very positive reaction from both internal and external stakeholders for Sunraysia. We look forward to continuing to work with this iconic Australian brand in the future. For advice and guidance on any aspect contained within this story (be it strategic direction, creative design, digital development, social media or media strategy), please reach out and get in touch!