Behind The Scenes With Lucky Nuts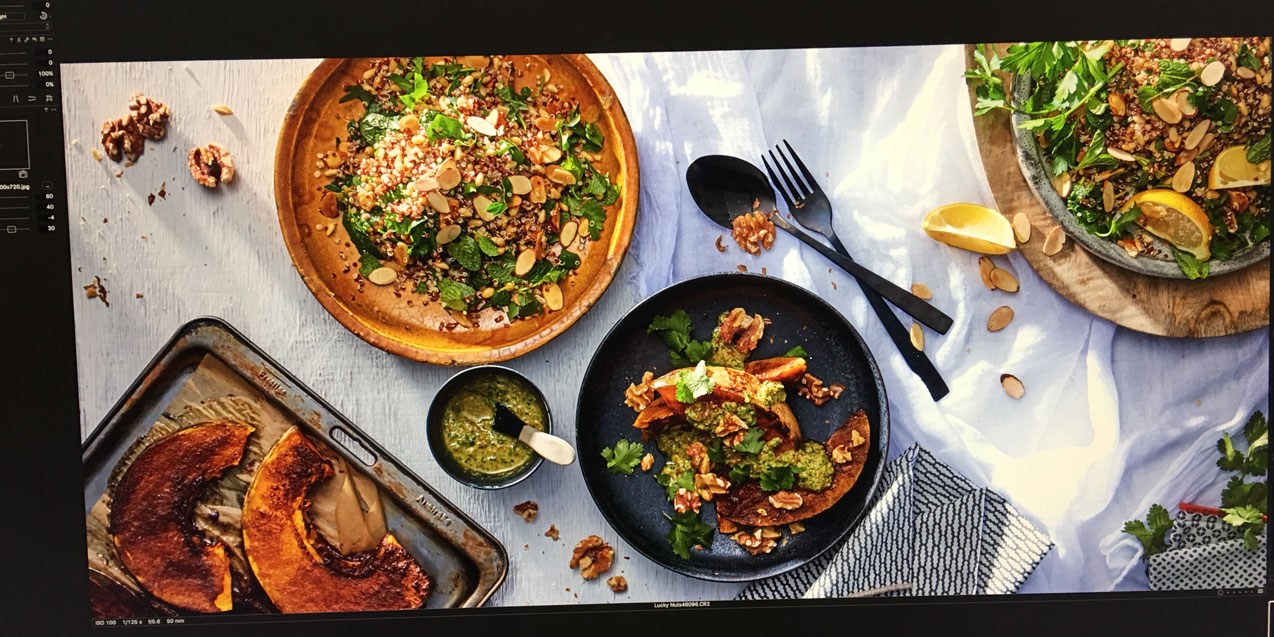 As a part of the new website development for Lucky nuts and Select Harvests, we also undertook a series of photo shoots to develop some incredible new food shots for the site.
Working with Port Melbourne-based photographer, Grant Cutelli, and food stylist, Lisa La Barbera, our magnificent art director Frankie developed a clear and concise plan of attack for the day and executed it to perfection.
Looking to capture some stunning imagery for our hero slider on the home page, we were briefed to photograph a combination of colourful cakes, stunning salads and decadent desserts. We set about finding recipes that fit the bill by deep diving into Lucky's incredible recipes.
We were fortunate enough that Lisa is a talented home-cook and pulled together the selected recipes into an irresistible spread that Grant captured with aplomb. Taking inspiration from modern food photography, with top-down approaches and entire table set-ups, we were very happy with the delivered pictures.
Of course, Lucky were understandably thrilled with the results as well, with one team member's child summing it up simply with, "yum!" Honestly, what more could you want?!
Faith coordinates photo shoots for Lucky on a semi-regular basis, usually at least once every two months, and relish the opportunity every time to get involved with incredible individuals like Grant and Lisa. With Christmas just around the corner, we've got some amazing things planned for this iconic Australian brand; who's hungry?