Truffle Time at Prahran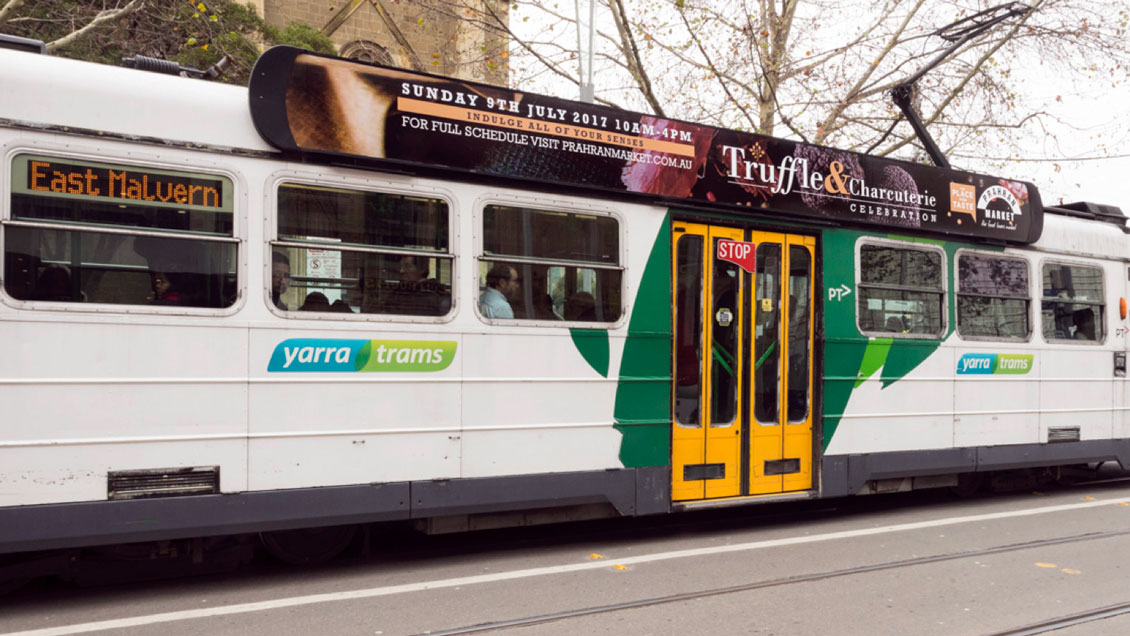 A new urban landscape is just one of the challenges for Prahran Market in an increasingly competitive retail food sector. With the growth of a younger demographic, high-density living and more people looking to live closer to the city, demographic change is a constant for the Prahran Market.
Given the dynamic landscape, expanding the appeal of 'Prahran Market' continues to be a major priority, both to boost visitation, as well as regular trading. Food festival marketing has been a recent but very successful addition to Prahran's marketing armoury.
One of the recent festivals that continues to grow in popularity is the Truffle & Charcuterie Festival which was held over the second weekend in July. Faith created design elements for the festival, which integrate with the overall look and feel of the Prahran Market design hierarchy. Faith also developed a range of marketing collateral including, outdoor signage for trams, event maps and guides, posters, press ads for local newspapers, digital display activity, and social media material to promote the festival.
The festival achieved solid commercial results with increased foot traffic and trader sales activity as well as creating a memorable event for those who attended.