#Support Prahran Market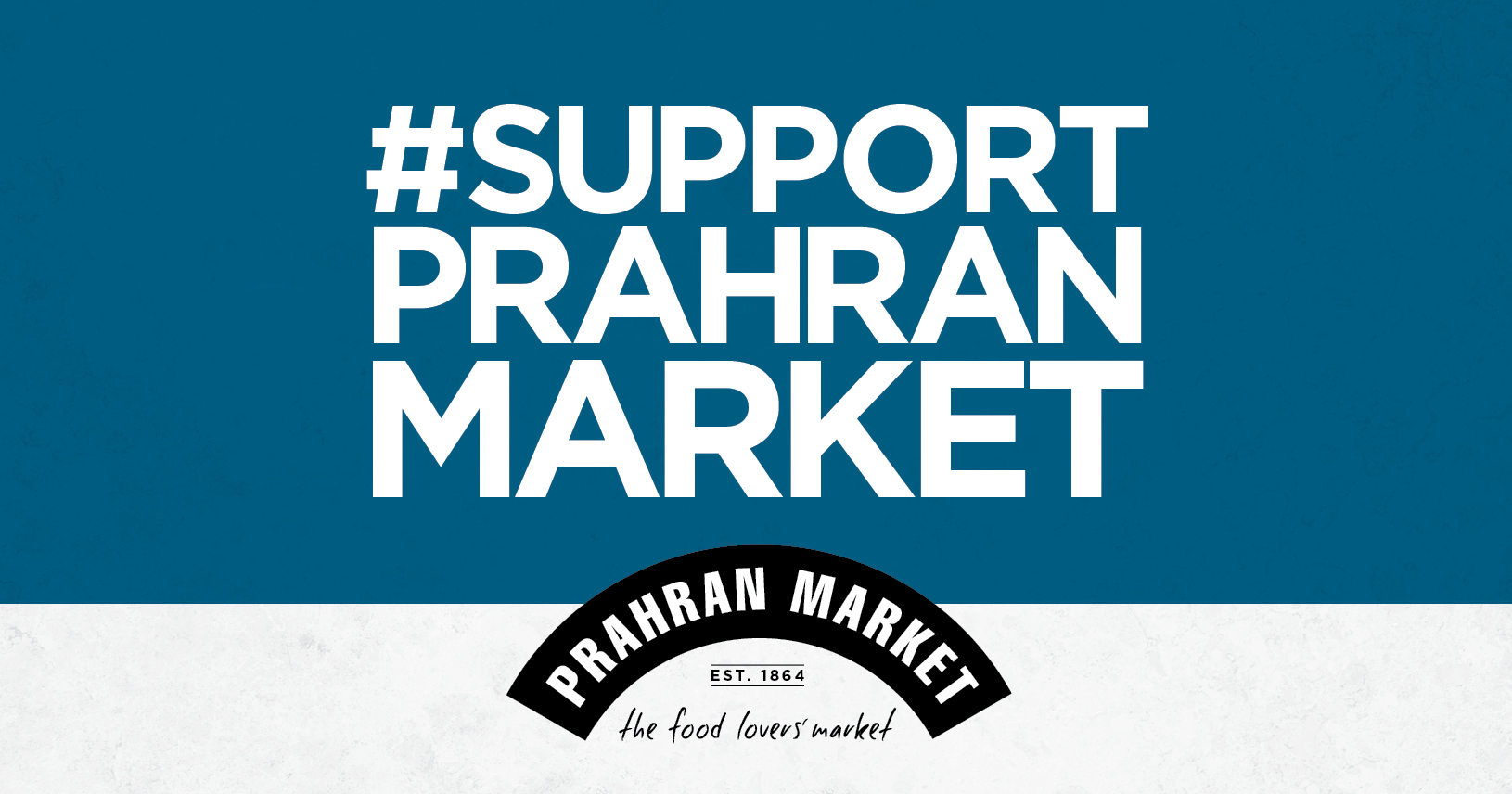 Flashback to September 2021. Melbourne is in the grips of lockdown number 6, seemingly with no end in sight. Prahran Market, Melbourne's oldest and most historic market has been rocked by being listed as an exposure site, forcing more than two-thirds of its traders into mandatory 14-day isolation, and rendering hundreds of tonnes of produce unsellable.
What could be done? Well, the team at Prahran Market developed a concept around the notion of #SupportPrahranMarket. Knocked about from pillar-to-post, Prahran Market took it upon themselves to turn this into a positive, recruiting Faith to help develop the creative concept behind this campaign.
Simply enough, the hashtag was determined to be the hero of the entire campaign, with strong, bold colours used to grab attention but to also subtly reinforce the different traders who had been impacted by the shutdown. We suggested highlighting the faces of the traders, in line with our revised marketing strategy developed earlier in the year, amplifying the connection and sense of community that customers and traders alike feel from the Market.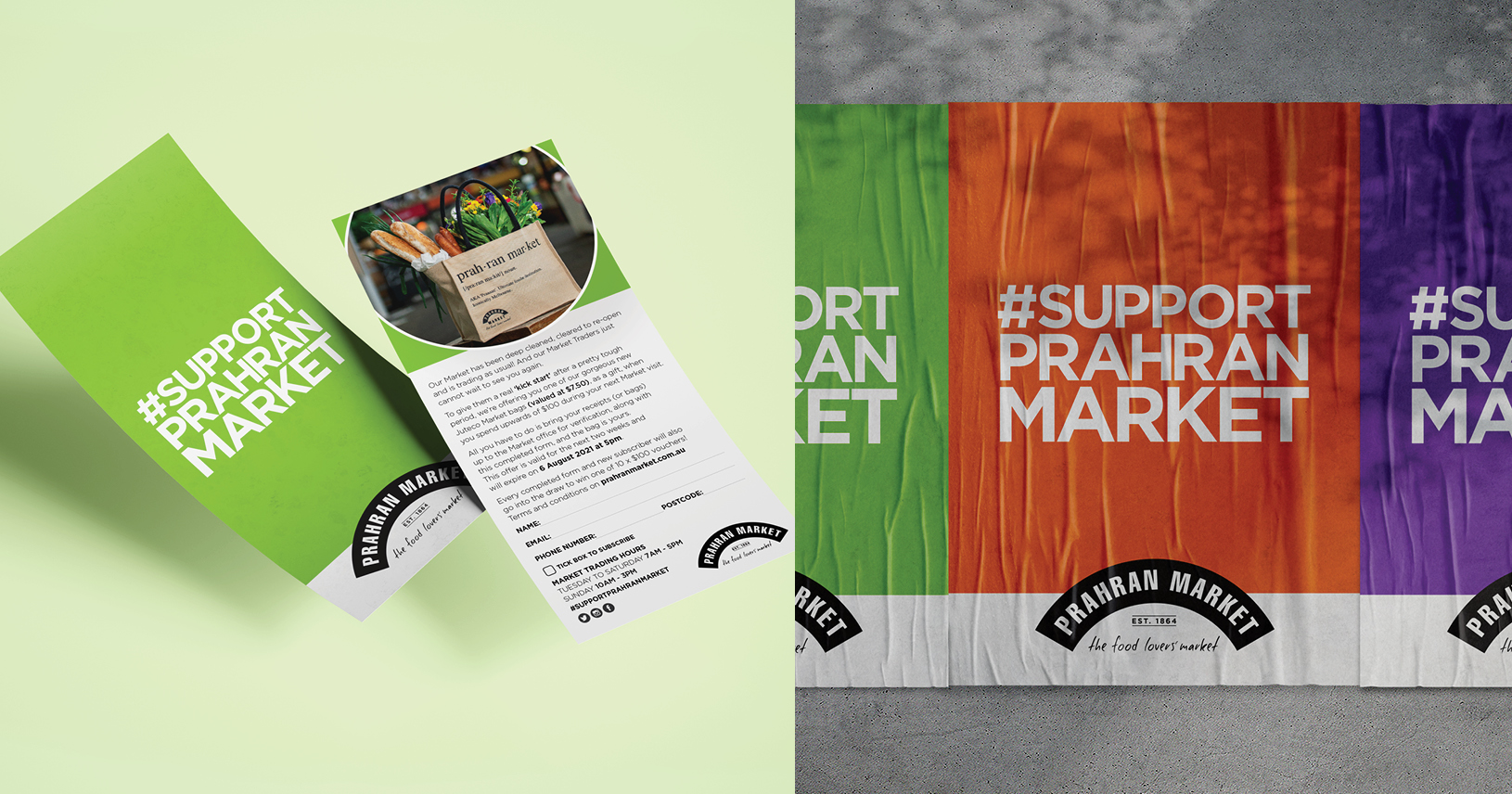 In the space of a week, we had turned around not only creative concepts, but advised on the hero video direction as well as created a full suite of digital display GIFs, social media images and posts and website banners and other digital elements, all booked through our expert media department. All at a discounted rate of course, having recognised the difficulty the Market was in.
The net result of the campaign was a hugely successful activation, turning a huge disadvantage into a really positive result. This reinvigorated the Market and led the way for the rest of the year with some terrific events really coming together.
Faith is well-equipped at driving concept development and creative execution for brands on timelines long and short; with the ability to quickly turn around concepts for review and executing adjustments even faster. If you are interested in our creative services, our media department, or want to chat about anything else, please feel free to reach out and get in touch with us today.