Understanding Facebook Messenger
Social and digital trends from last year predicted an increase in the usage of messenger and chat apps. In 2017, Facebook messenger was not only the most downloaded app in Australia but it also had the most active users per month (Digital in 2018 report by We are Social). According to Facebook (Facebook Insights) more than 1.3 billion people globally use the Messenger app each month, and this is expected to grow by 56% in just two years. Facebook Messenger is no longer just an extension of Facebook, but a full-fledged social network of its own so it's important for businesses to understand how they can leverage from this.
For the consumer, the app allows users to make voice or video calls, send private messages, documents and images, all, which are stored within the app. Some recent features also allow users to send money to other users using PayPal (with no handling fee), play games and engage in video group chats.
For businesses, Messenger offers great features that extend the brand to consumers on a human level.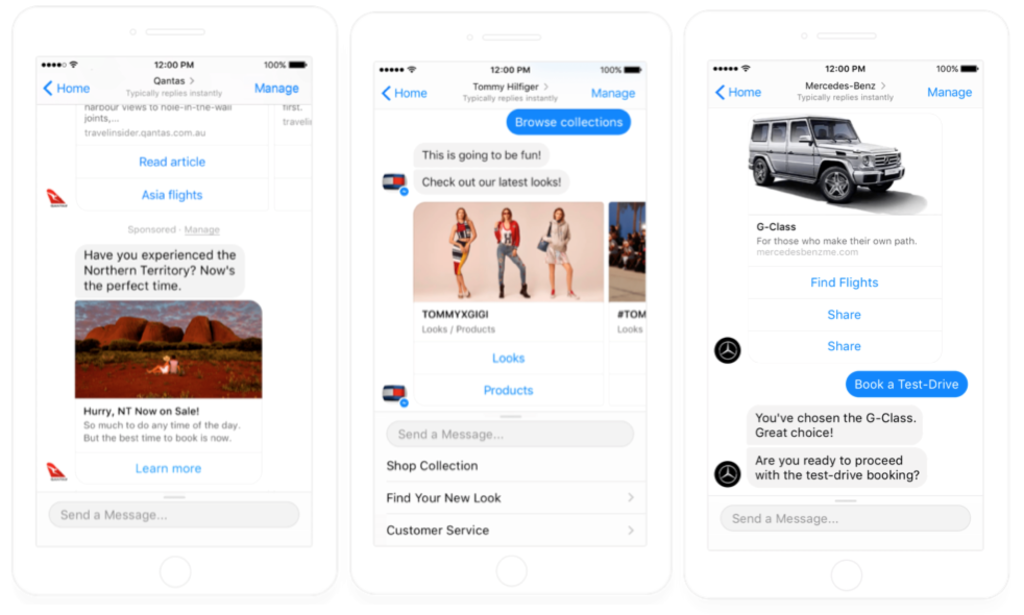 How can I user Messenger for my business?
Facebook messenger identifies 4 ways in which the app can drive business results.
Customer care
There's been a huge increase in businesses integrating Messenger into their customer service strategy because it's convenient and easy for the consumer. Consumers no longer have to wait on hold, or keep a web page open or contact during business hours. A Messenger conversation can be started at any time of the day and stays in Messenger even after the consumer exits the conversation. The conversation is then easily accessible for more questions or re-engagement.
Acquire new customers 
New ad formats (with a click-to-message button) now allow customers to directly message the brand from the ad in their Facebook or Instagram newsfeeds. This allows for a direct, conversational way for customers to get questions answered, find out more and or get support.
Awareness
With over 1.3 billion users, the easiest way to get noticed on this platform is to run ads on the home screen of the Messenger app. These ads work the same way they would on other Facebook platforms. Facebook will just automatically deliver these ads to the platforms that will most likely drive results. Once a customer clicks on the ad they will be directed to whatever destination was set up whether that's a website, an app download or to start a conversation in Messenger directly.
FB Messenger should no longer be considered an extension of Facebook and should be utilised as a new social platform with its own objectives and results.