Brand Communication, Creative Strategy, Design & Layout, Photography & Retouching, Typography & Illustration, Media Planning & Buying, Media Strategy, Digital Advertising, Search & Display, Social Media Campaigns, Television, Video Content & Production, Website Design & Development.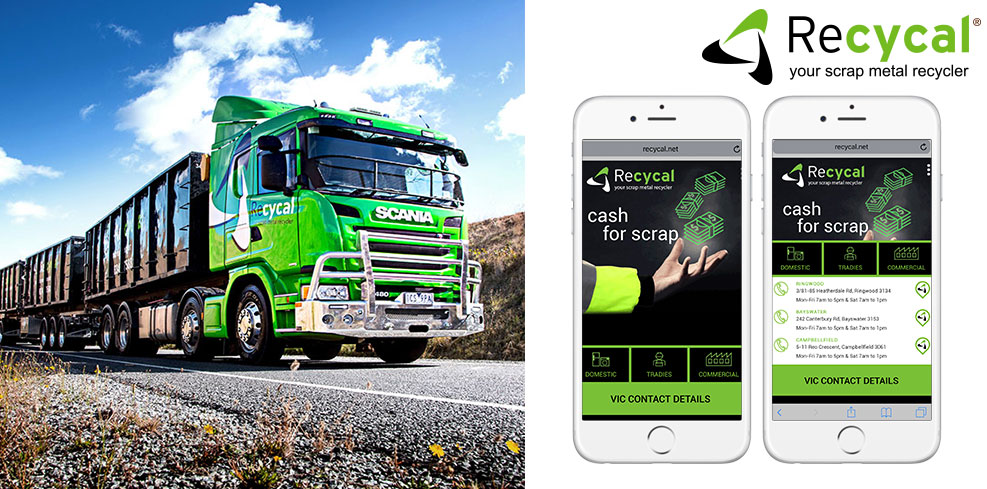 Faith has been fortunate to work with one of Australia's leading scrap metal recycling companies, Recycal.  Recent projects include the development of a new website and a new mobile app. Content is upgraded regularly with our team sourcing and writing relevant stories on recycling and how it impacts Australian companies. All stories are optimised for SEO.
Recently our digital team worked on a the development of a new software product which integrated weighbridge software for incoming deliveries of scrap and outgoing steel, with cameras and internal operating systems.  An app has been developed to ensure ground staff can easily facilitate incoming supplies as well as outgoing product and that the data collected can be migrated into the company's accounting system.