Digital Advertising Delivers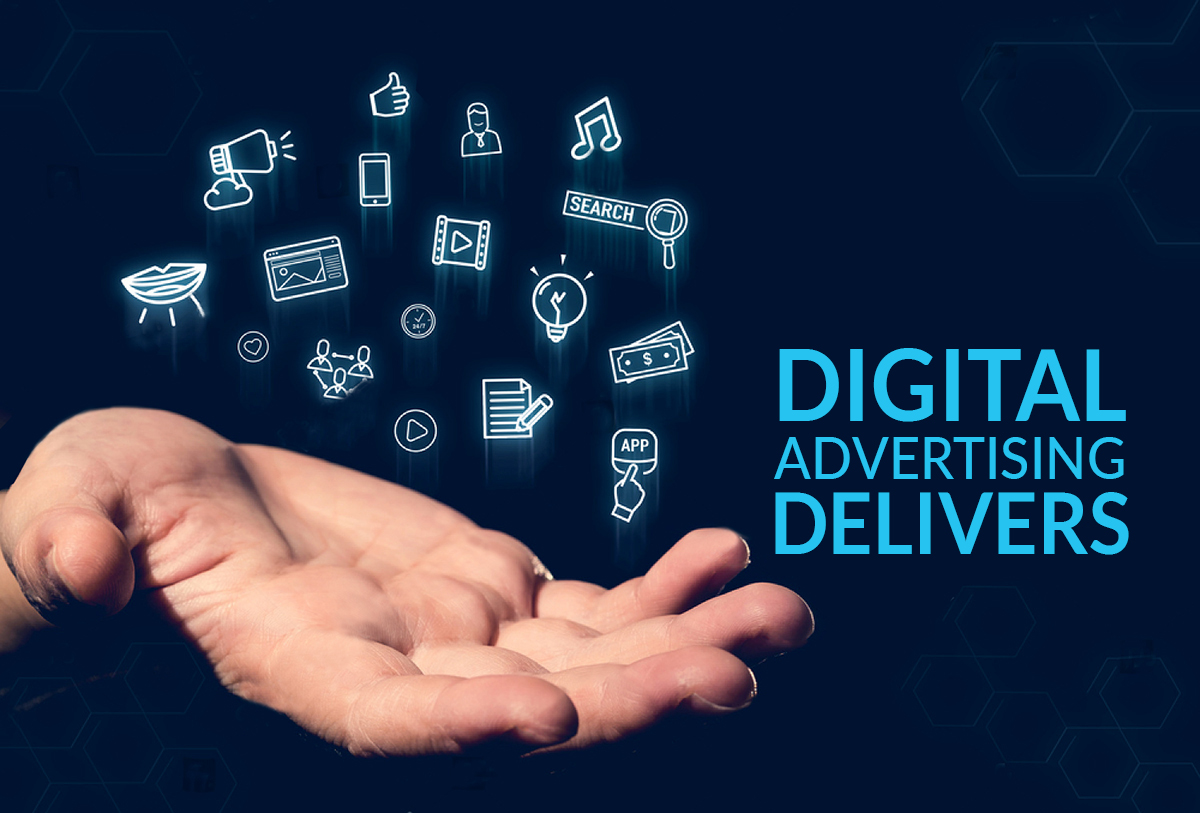 One of the interesting developments we have seen in recent months is a growing enquiry about how to increase conversions on the website.  Many companies have seen their traffic spike and looked to understand how they can translate that interest in their brand or service to a sale.  Certainly, paid search strategies, social media retargeting, content, edm's and CRM systems are all part of that discussion, but one area that is too often overlooked is digital advertising. A recent survey by  US ecommerce specialist, AdRoll  during the pandemic looked at the information potential online customers used when choosing which digital brands to choose from.  Respondents were allowed to choose three options from a list.  The results were interesting –
I had a need and I searched for it | 57%
I saw an ad online (e.g. search ad, on a website, etc.)  | 32%
A friend or acquaintance recommended them to me  |  29%
I saw a social media story or ad on social media  | 23%
I got an offer I was interested in by email   |  18%
A friend or acquaintance shared a social post I was interested in | 15%
I read a news story about them  | 13%
I saw a traditional advertisement on tv or in a print publication | 13%
Don't remember / Not sure   |   12%
Search remains the prime source as respondents searched for specifics relating to their need.  Consumers still prefer to take charge of and initiate their own customer journeys.  Brands need to constantly review that they are meeting their customers where they are looking for them.
Digital advertising came in a strong second. Despite rumours to the contrary, consumers don't appear to be immune to the powers of a well-placed ad. What's more, younger millennial and Gen Z consumers, those in the 18 – 29 bracket are just as, if not more susceptible to ads than older consumers, with almost 34% saying they had found brands they bought from through an ad.
Younger millennials and zoomers were much more likely to respond to social ads and influencers, however. Even though "I saw a social media story or ad on social media" came in fourth overall, younger consumers were much more likely to be swayed by social stories and ads, with 31% saying it had led them to a brand they ended up buying from. Likewise, they were much more likely to respond to social media posts by friends or acquaintances (20%) vs. the rest of the survey respondents.
This research suggests that the strategy to put your budget into one social channel is unlikely to deliver to the extent of a well-rounded digital campaign.     The path to purchase has a wide array of touch points which need to be considered and embraced as part of a well thought through strategy.
The research suggests that in the short-term consideration should be given to
Building a strong brand presence with SEO & advertising
Customers prefer to find things on their own terms when they have a need.
Support your SEO strategy with strong branded ads to build and reinforce brand recognition. Buying patterns may be erratic now, but you want to be top of mind when they return to normal.
Ask for referrals (and use them)
The research showed that almost half of all respondents found products they needed through word of mouth, either in person or through social media.  Almost all had made the decision to purchase based on reviews.
Coming out of the COVID recession, that kind of word of mouth will be invaluable. Use transactional engagement emails, or event full referral platforms, to beef up reviews and referrals;
Strengthen your e-commerce presence
Many consumers are buying products online today because they have to, not because they want to. As the economy reopens, that equation will change, and brands will need to provide a reason for customers to come to them.   Review your user experience, heat maps and click tracking tools to ensure you understand how customers are using your site.  Look for improvements and freshen it regularly with interesting and informative content. Make it easy to navigate
Build goodwill and reciprocity
More consumers are looking for brands that give back to the community.  They are aligning with brands that share their values and understand their needs.  Investing in content and the growing 'values' marketing will be important in transitioning into the post-COVID economy.