Brand Communication, Catalogue & Brochure Design, Creative Strategy, Design & Layout, Photography & Retouching, Typography & Illustration, Media Strategy, Digital Advertising, Magazine, Outdoor, Press, Radio, Video Content & Production, Website Design & Development, eDM Design.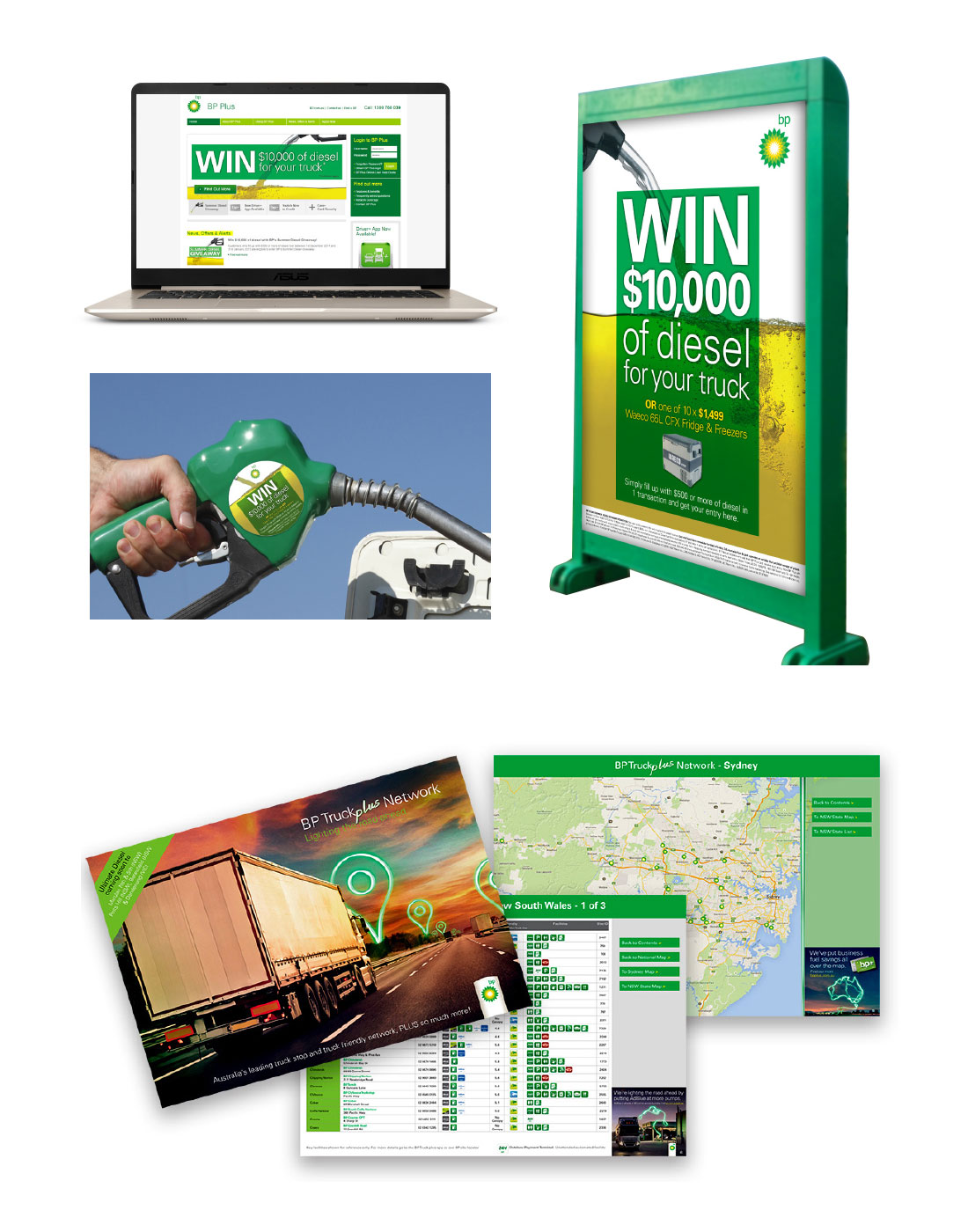 Faith conducted a range of campaigns for BP, including sales promotions and the launch in 2016/17 of a new ultimate diesel fuel to truck drivers across the country. The new ultimate diesel fuel cleans the engine and reduces the build up of deposits on the fuel injector, providing increased fuel economy and decreased CO2 emissions. Faith developed a range of B2B creative which embraced an idea of 'No More Dirty Stories' and that adapted across a range of media including video, radio, digital banner advertising, magazine advertising as well as a range of innovative point of sale pieces, that were used by the BP sales team to launch the product.
The campaign achieved its objectives and was also used in a modified form in South Africa.
Faith have also run some highly successful sales promotions for the brand including a BP Plus, Summer Diesel Campaign that utilised BP's network of retail outlets. With an extensive knowledge of retail advertising, Faith developed the comprehensive integrated campaign comprising digital ads, eDMs, POS and truck magazine ads that were supported with a 'Free diesel giveaway' promotion to assist with the migration of more customers to the 'BP Plus' proprietary card program.