Meet me in the Middle of the Air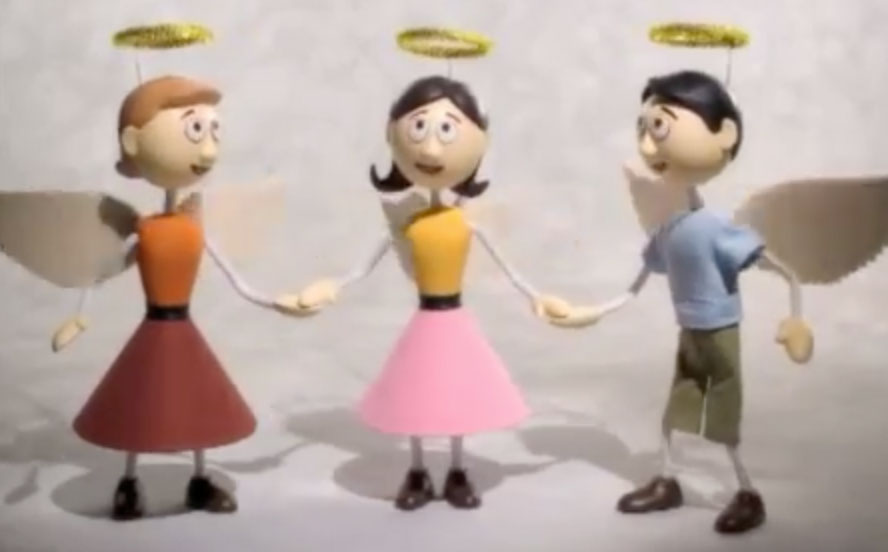 I was watching an Australian film recently called 'The Merger' and listening to a Paul Kelly song, when I was reminded of a television commercial Faith produced for Sacred Heart Mission in 2008. Written by our then Creative Partner, Craig Ford, the TV commercial is as relevant today as it was then. Craig in his skilled and collaborative way brought together a range of animators and model makers, with support from Paul Kelly, to produce an effective and uplifting 30 second commercial.  Making something out of nothing for NFPs is something that our Melbourne creative community has always been keen to do.
That commercial could still run and be relevant in today's market.  Its message was a universal one and had a timelessness about what it communicated.  Often the power of an idea and its execution can be forgotten, but with the challenges facing NFPs today the opportunity exists to re-examine some of the great work done over the years, and how it can continue to have relevance in telling today's stories.
Sadly, I am all too aware of the difficulties and challenges facing charities because of the pandemic and the extended lockdowns.  Demands on services in many cases have increased dramatically.  NFP teams working remotely and trying to balance costs, whilst maintaining fundraising and carrying on their excellent work is a familiar and depressing story.
Large companies are often reticent to engage and get behind supporting charities for fear of social media backlash.  Food and beverage companies, mindful of the debates round sugar and general health must counterbalance the desire to support philanthropy with the potential to be seen as hypocrites.  Often through social media commentators, all too happy to criticize a company by highlighting that their products contribute to the problem, which they are now supposedly supporting to solve.
We live in a complex world of juxtapositions.  The reality is Australians per capita give $603 per annum in donations, up from $523 in 2020.  We are currently the fourth most charitable nation in the world behind the US.  The general population by world standards punches above its weight and the top 50 Australian companies also gave an impressive $1.1 billion to the community in 2020 (Source -Giving Large).
Despite suggestions to the contrary our capitalist system displays more philanthropic spirit than it is given credit for. Our society is caring, and Australians are often the first to step up to help those in need.  Charities need to think creatively and continue to tell their stories, repurposing them for the environment we are currently in and looking to engage with a community that understands how hard it is for those businesses to maintain services.  Despite COVID, unemployment is comparatively low, and people are prepared to help, and WILL if they hear our call.  As in the Paul Kelly song, 'Meet me in the Middle of the Air'.